Look at that face! 😍😙
I know I'm not the only one who takes pics of my grumpy baby.. the faces he makes are so cute. These were taken while daddy was taking his sweet time with the bottle 😂 He doesn't really cry much, more like yell for his bottle...He makes a sharp maaaa sound, it's hilarious!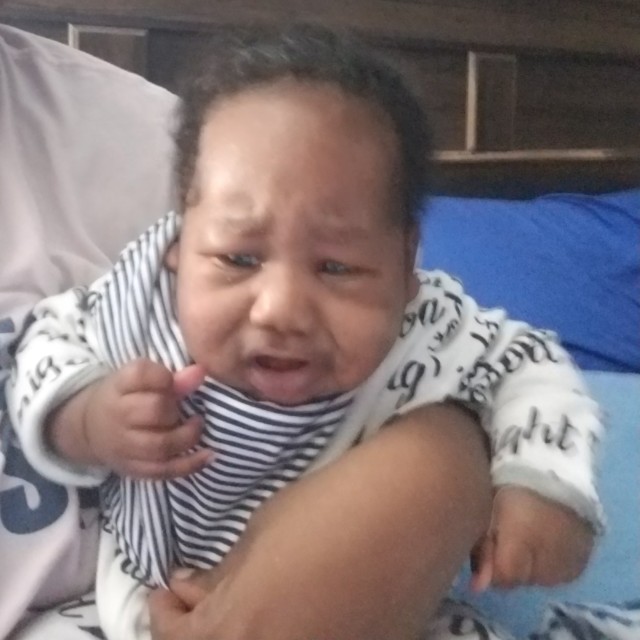 The last is after he noticed the camera, so he stopped mid cry, lol. Show me your grumpy babies!!!