My 3rd pregnancy announcement on GLOW in 8 months!!!
On September 18th I decided to run to WalMart and grab a couple tests because I was feeling a little nauseous. Little did I know
🤩⬇️⬇️⬇️⬇️🤩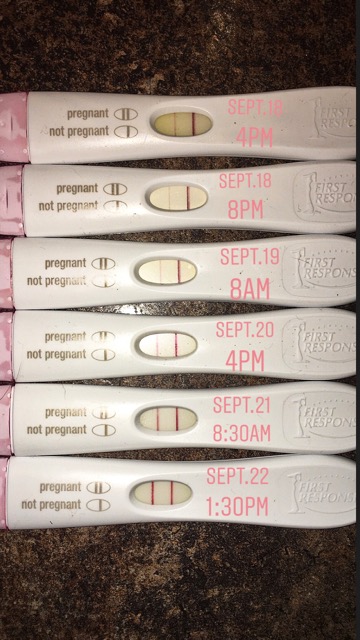 Here is my first ever pregnancy test i took in January :
FAINT. VERY FAINT. All of my tests have always been faint besides right NOW!
Seeing that dark line, I have no words. I just sat down and cried and cried and cried. It was so unexpected & I was in complete shock. Of course, GOOD SHOCK. I just couldn't believe that maybe, just maybe it is my time!!!👶🏻♥️
I am approx. 4 weeks right now. Please send prayers that we get to keep this one forever, and I'll send baby dust to all who are trying & trying. ✨✨✨✨
I know how it feels to be let down time after time with negative tests & miscarriages. It's a feeling that you can't really explain, besides just heartbrokenness. I get you. I get how you feel. And I'm here to tell you, YOUR TIME WILL COME. Gods got you in the palm of his hands & knows what's best for you life. You just have to trust him & his plan. And trust me, I know that's easier said than done! Been there myself when all you can do is blame God and ask him why this is happening and why that is happening.... but you HAVE to trust him.
God bless you all ♥️ and sending lots & lots of baby dust✨✨✨✨✨✨✨✨✨✨✨✨