Took me by surprise....
After my husband of 7 years passed away 3 years ago...i never thought their was a possibility to have love like that again. i asked God if he wanted me to be with someone that he would be a man with standards that would help me grow my son on the level my deceased husband would. Honestly I had prepared myself to roll solo for the rest of my life.
Until.....a guy from church whom i only met previously online held open a door for me n stopped me in my tracks with a simple "hello"
I cant explain it...but i felt drawn to him...it scared me...
I was scared of what would my deceased husband family think of me possibly dating again...scared that i might not have healed from grief...scared that i would sabotage it...but he said im not living my life if i allow other people opinions dictate my life. With him i began to see my world a bit different...making bolder moves...not making decisions out of fear...
We have been dating now 7months...and im sure many of you would say this is happening too fast...but he asked me to marry him last month...i said yes...
I never thought another man would look at me with such admiration and respect like he does. I never thought i could feel like this again...love took me by surprise. Just wanted to share photos from our engagement photoshoot. At our favourite hangout spot on the waterfront to watch the sunset....enjoy
Yes he prefers to ride a bicycle ...live life simple...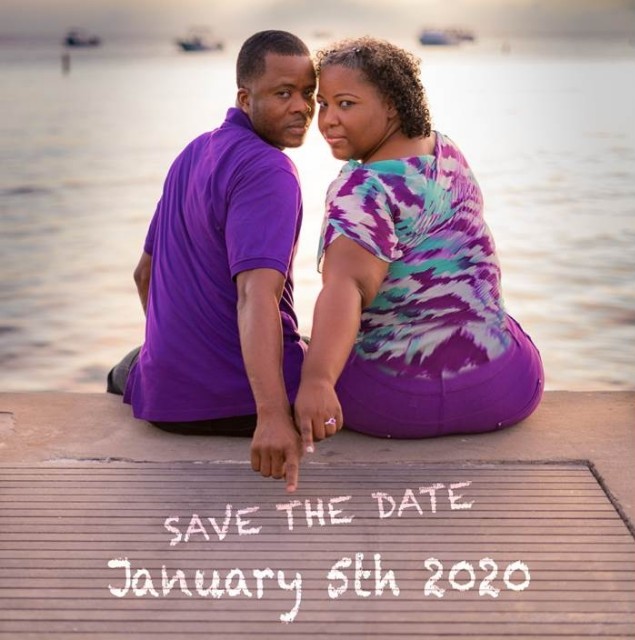 Im getting remarried in 106 days!
**UPDATE**
OMG Ladies I didnt expect the level of love received on this post. Thank you all for your words of encouragement and congratulations...Im so glad I could be inspiration to some of you.
***FURTHER UPDATE***
Some of you asked about the dress...well im making my dress out of crochet...sooo im pass the hip and soon start working the train
...im so excited🥰
Cant wait to wear it n see his facial reaction🥰🥰😁