He did what?!
So, it's been about two weeks that my man and I had some crazy sex. I'm up for anything.
It was about 4am and my man was super turned on, so I start rubbing him and he feeling it okay okayyy. He stripped off his boxers and I went down on him for awhile, he sure was enjoying it.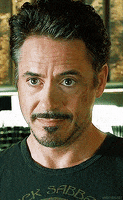 He starts to rub me while I'm going downtown on him, I was feeling amazing. Suddenly he gets up and leaves the room right..now here I am telling myself ouu he about to get some whip cream so I can get a little extra on him.
I'm laying on the bed waiting for his return and he throws something onto the bed. I smirk and reach for this item in the darkness. And y'all my eyes widened!!
I grab this item, it's a damn bigass CUCUMBER!!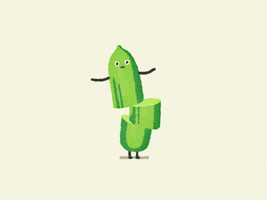 I'm thinking what?! What's going on who gave him this idea.
So I'm like okay... interesting!! Bout to spice it up huh. He spreads my legs and pulls out a condom! He puts the condom over the cucumber he tries to fit one end of the cucumber into my punani. I'm like nope too big not fitting. So he fingers me and I'm super aroused. He uses the other end of the cucumber and it fits in me. Y'all I climaxed so hard. After that he penetrates me and he climaxed. After everything I ask him "how in the world did you get that idea?!" He just smirks. I won't do it again lol but it was good! Spicing things up in here forreal lol.
I was totally fine with this cucumber. He asked me before he put it on the cucumber. But damn...different forsure lol. I told him its not happening again because my punani isn't THAT BIG.