Where's Mr. Darcy!?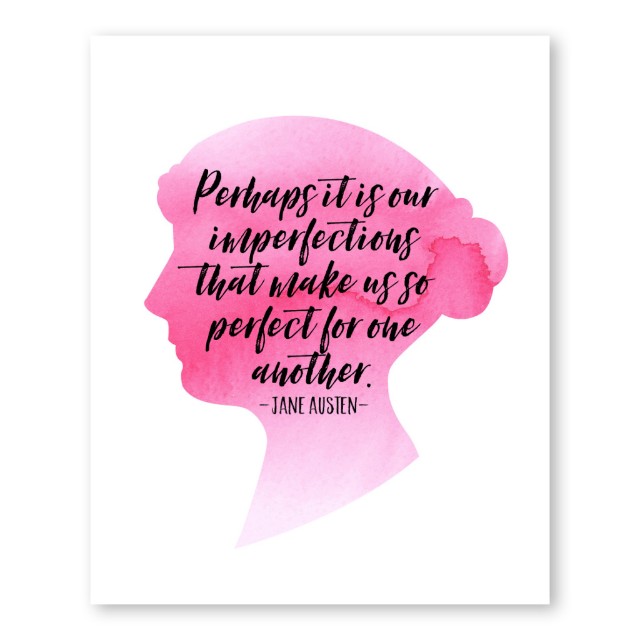 As a young godly woman, I seek to be the perfect wife and mother. To be worthy of my husband and our children.
Though it is sometimes hard not to complain and ask God why He has not yet blessed me with a husband and kids, I try to always remind myself that God gives us this period of singleness to grow. If we are not able to stand on our own, how can we hold a family together? If we are not committed in our relationship with the Lord, how will we be committed to earthly relationships? The Bible constantly compares the relationship between Christ and His Church to the relationships between a man and his wife. (Ephesians 5:23  For the husband is the head of the wife as Christ is the head of the church, his body, of which he is the Savior. NIV)
As a single woman I still struggle within my flesh and mind, trying to fit God's plan for my life into the mold I have. But that is not how it works. God doesn't have to give you a timeline of how and when things are going to work out in your life, that's why it is called Faith!
Why am I not married yet?
God is it because You still have work to do on me? Cause I'll never be perfect and I'll always need working on.
God is it just not your will that I get married? Cause I don't see any career in my future, as I DON'T WANT ONE.
God is it because (he or she) still needs work? Cause I ain't waiting around forever! Just give me someone who is already 'perfect'.
God is it that I am not praying hard enough?Am I praying too much?Or am I praying the wrong thing?
The Answer
God's ways are not our ways, His thoughts are not ours', so stop thinking with the fleshly mind, and pray with the Spirit!God has a plan for you, maybe you should TRUST Him!(Proverbs 3:5 Trust in the Lord with all your heart, and do not lean on your own understanding.)
If you need to rely on people to be happy, then you don't need to be married.Say to God, "Lord, You are the Only One I need. From You comes all things. In You I have everything. You, oh Lord, are my Future! AMEN!"
God has "The One" for you, just be still and know that He IS God!
Who Should I Be?
God has "The One" for you, just be still and know that He IS God!
I want to be worthy of my future husband. (Proverbs 18:22) (Ephesians 5:22,33) (Proverbs 19:14)
I want to be a Proverbs 31 Woman. (Proverbs 31)
I want to be saved according to the Bible. (Acts 2:38)
I want to be a good parent. (Provers 22:6) (Psalm 113:9)
What Do I Want?
A husband who is worthy. (Ephesians 5:23,25-26) (1 Peter 3:7)
A husband who is saved according to the Bible. (Acts 2:38)
A Godly man like King David. (1 Samuel 13:13-14)
A good father to my children. (Deuteronomy 6:6-9) (Joshua 24:15)
Imperfect Is Perfect
Outward beauty does not last, only inner beauty. What I look for in a true man is not whether he is rich, hot, or if he likes everything I do.
True riches are stored in heaven, true beauty lies within, and differences make us unique.
The man who steals my heart won't want me for my figure, my money, or my compatibility, but for my mind, heart, and personality.