He kept it
So at the beginning when my boyfriend and I were dating, we were both working in fast food so pay was at minimum. The restaurant started cutting everyone's hours and not really giving an opportunity to grow in the company. He decided that he wanted to do something better with his life and went into trucking. That meant he had to go out of state for training for the place he applied for. I was nervous because the relationship was still new so I was trying to spend every single day with him before he left for training. I was trying to be all badass for the month like ok I'm not gonna cry. Literally telling myself to breathe and stuff.
Well fast forward to the day he left for training. That day was the hardest ever. Still trying to be a badass and not crying of course (totally did a little so I would excuse myself to the restroom to let those tears out. ) had a talk with myself in mirror and walked out the restroom to spend the rest of the time with bf before he leaves.
His bus was late so we had time to talk. I had wrote him a letter but I left it at home. I was wearing a key necklace that had dream written on so I gave it to him without thinking. Honestly I was scared he would think it's lame and whatnot. He took it. I was like okay cool. His bus came and we hugged goodbye.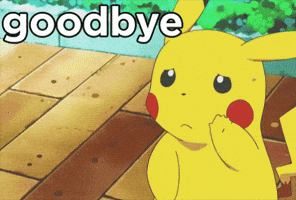 When I tell y'all I broke down in my cry like a baby. I was bawling hard in my car and trying to drive home. That's when I realized that I loved him but I didn't say it. I felt it in my heart. He told me I love you way before I did but it made me smile so much.
He surprised me on Fourth of July because I thought he'd be on the road training. In August he came back to get his ID card. September I went with him on the road. October and November we spent time with his great grandparents. December we were out on the road. January we got to go home. Now we are about to celebrate our one year anniversary together. He kept the necklace and said he was always thinking of me which is really sweet and of course I was blushing like