Fwb (explicit)
All I've been asking for is for one consistent person to hook up with. I don't need the relationship bs just want to have sex! Well I think I found one🤪. We have mindblowing sex and he wants me as much as I want him(all the time). Well i saw him today and I was wearing a dress with a thong underneath.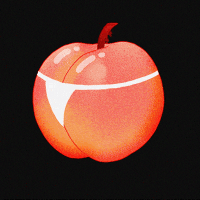 We were talking and he just slides my panties to the side and starts rubbing my clit and fingering me. We're making out and he goes down to eat me out. Ughh felt amazing like always. He slid it then shortly after and just fucked me so good. He's well endowed and so nice to look at 😍. After we finish I'm just laying there and he starts up again. Omg this man y'all he turns me on so much. Once again we finish. Then he's like I want it again and I'm like shittt I'm all for it. Has the nerve to say sorry like I didn't want it too lol. Anyway I'm about to leave and I bent over the bed so he can smack my ass and he slides my panties to the side and once again we're having hardcore sex. He came 4 times within 2 hours!
His brother lives with him at the moment. So when I go to leave he's walking me out and I'm so embarrassed lol. He was in the kitchen and he's like "hey" with a smirk on his face. Walk of shame!!
Lol not really because i got some good D! It was just funny. Can't believe his sex drive though! It's amazing 😉