Manager, Strategic & Financial Analytics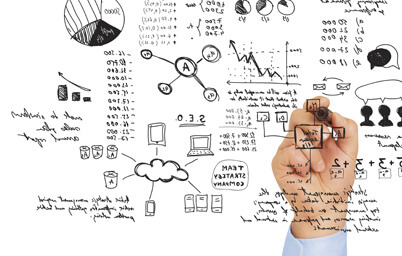 Glow is looking for a highly motivated individual to build our Strategy & Financial Analytics function to be a key asset in the future growth of the company. This individual will be spearheading the Company's financial quarterly forecast, operational and functional analysis and special projects. S/he will provide financial consulting and strategic support to senior management including preparing board presentations, financial presentations, capital expenditure analysis, industry/peer group comparisons, new business opportunities, acquisition analysis and other projects requested by senior management.
The ideal candidate is highly analytical, detail-oriented and curious. This function acts as the analytical engine of the company to provide insights and support optimal business decision making. This candidate thrives in a fast-paced environment and can seamlessly multi-task when needed. The position reports to the Chief Operating Officer.
Responsibilities
Develop financial models and analyses to support strategic initiatives
Analyze financial and operational data to provide accurate and timely financial recommendations to management for decision making purposes
Monitor performance indicators, highlighting trends and analyzing causes of unexpected variance
Lead the development of Budgeting, Financial Forecasting, Operating Plan and Modeling tools
Ad-Hoc Reporting and Analysis
Quarterly and Monthly Financial reports
Manage and lead continued development of Business Intelligence Tool and Dashboard reports
Analyze current and past trends in key performance indicators including all areas of revenue, cost of sales and expenses
Supporting Senior Management Team and Departments heads with in-depth analysis
Prepare presentations to Board of Directors and Senior Management Team
Qualifications
3-5+ years of relevant business and analytics experience - ideally a mix of management consulting or investment banking and startup or operating company experience
Strong analytical skills and ability to synthesize complex information, with an affinity towards digesting large amounts of quantitative and qualitative data
Ability to quickly turn data analysis into a strong narrative that leads to recommendations and enhances our understanding of the business
Strong leadership and verbal and written communication skills
Advanced Excel modeling and Keynote presentation skills. Comfortable using SQL. Knowledge of statistics is a bonus
Demonstrated ability to roll-up sleeves wherever and whenever needed
Apply
If the above sounds like you, send us a note at jobs@glowing.com. We can't wait to hear from you!