Success stories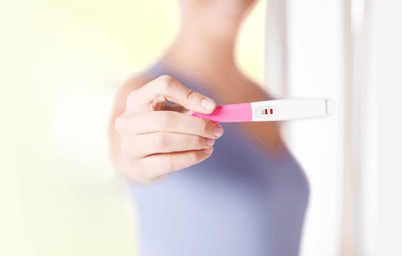 Below are stories shared by the Glow community. We're so grateful to have been there to help along the way!
Does this mean I'm pregnant

I did my test yesterday...we are so blessed and excited !! I went to draw blood also and it was confirmed with possitive results...only my blood test score is 1505 - they say I am already 5-6 weeks pregnant. I will be making my doctors appointment today !! #soblessed #strydomstud

I have been trying to get pregnant for a while and I just stopped focusing on it for a while and all of a sudden I wasn't feeling well and noticed I haven't had my cycle yet and decided to take a pregnancy test which came out positive and shocked my husband and I

I have PCOS and was told it would be hard for me to conceive. It was. long and painful ! I'm so happy it's over and expecting baby P this summer 💕🙏🏽

I'm scared!! #baby3 #imexcited

My fiance and I had been trying for over a year. 2 days ago after noticing my period was a month late, I took two home tests and they were both positive!!! God has truly blessed us with our miracle baby, and for that we are beyond thankful!!! This app has definitely been very consoling and comforting throughout our journey to conceive..much love to all of my Glow family ❤❤❤

half month into metformin and 3 tests later....I'm pregnant!

​Still can't believe it! Pregnant with baby #1

​Last December i went to the Er with severe pain in what I thought was my ovary. Mind you I had the skyla implant. So of course they had to do a urine test either way to make sure I wasn't pregnant for further testing. Well I was pregnant. As my husband and I sat in disbelief the dr told me I may be transported to Fort Wayne for emergency surgery if I had an eptopic pregnancy. This whole time all I could think about was my baby at home. I had worked all day and my mom had picked her up from daycare so my husband could take me to the Er. After waiting hours for an ultrasound we found out I was pregnant and there would be a high percent chance of miscarriage. Well about a week later I had skyla removed. That caused a miscarriage. We didn't want more kids we were not ready, but that didn't mean we weren't both heartbroken 😞. So we tried again in March and I was pregnant 😁. Well within the month I lost baby number 2. At this point we just decided we were happy with our little Coraline ❤️. This last summer I decided I really wanted/needed another baby. We tried and tried and now I couldn't be more happy, scared and nervous ❤️. This is really soon so need lots of prayers that my little baby can make it thru this first trimester ❤️.

After 8 months since my miscarriage. I finally got my Rainbow Baby🌈👶🙏❤

My rainbow baby... I've been trying to conceive for 3-4 months

After 6 years and 4 losses, we finally have our rainbow baby BFP!! Baby Passon, coming August 2018 ❤ 🌈🌈🌈

After the storm🙏🙌🏾 my 🌈 baby💗💙

Well, after trying for 9 months... it's finally happened!! I told my boyfriend by putting it in a coffee mug pictured and asked him to check to see if we have any coffee creamer (we're both big coffee lovers - rip coffee for me for a while!) and put the test and the mug in our coffee cabinet. He we so excited!! This will be his first kid and my second (he took in my daughter, and her bio dad is actively in her life also) She is 5, so I feel sooo out of the pregnancy/baby game! I'm SO excited.

Is this finally my bfp?