Success stories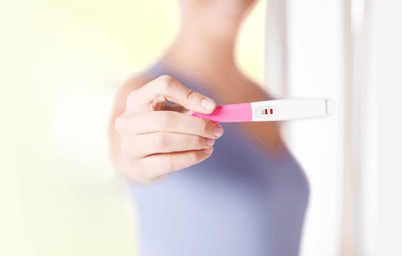 Below are stories shared by the Glow community. We're so grateful to have been there to help along the way!
After 4 years of TTC it has finally happened! We actually had given up on trying and then it happens. Isn't that just how it happens, when you stop focusing on it, it happens. But we're so excited! My daughter can have another sibling. 😊😘😍

went to the Dr for my mother and I had to have some test run, it's positive but I'm early in stages. hopefully I can get pass 7 weeks, which is when I usually miscarry

After a long 15 months of trying we are finally pregnant ❤️❤️❤️

After two negative tests this week!! ❤️❤️❤️

I don't know how

I'm in shock, I'm having the blood test done tomorrow morning!

16 weeks on from losing our first baby 14 weeks into our pregnancy, we can announce that we got our bfp this morning. Good luck and baby dust to everyone still waiting for theirs xx

i really don't know where to start...all i know is it's been 15yrs. and right when i let go, that's when God stepped in and blessed us...my story is too long to tell but I'm going to say this never give up on your dream and never lose Faith, and definitely never give up on God🙏🙌 grateful and humble

I had given up actually trying after many years! The only pregnancy test I had at home was more then a year over date and I couldn't be leave it was true! its only starting to feel real after the doctor did the blood test! now I just have to figure out how to tell my husband!

I'm pregnant now finally an it's almost my due date haven't been on this app in a minute!

my 3rd month trying. I was doing something different each month but what it worked for me was the ovulation tests. Am very excited this will be my 3rd baby.

My first iui with femara and ovidrel trigger

We're pregnant...

I've have been trying for over a year now!! and just got my big fat positive!!!!!

We are finally pregnant! We have a 5 year old son and had been trying for #2 for 3 years! It was the most stressful and emotional time of my life. We started seeing a fertility doctor 2 years into trying but they found nothing wrong, so after paying 10,000 out of pocket we decided that emotional rollercoaster had to end. We decided to do foster care two months into the process we got our first positive test! I'm so thankful it happened on its own. We will meet our beautiful baby girl in November!