Success stories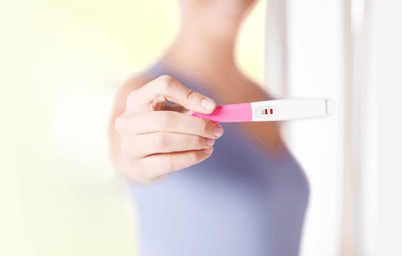 Below are stories shared by the Glow community. We're so grateful to have been there to help along the way!
So I recieved my first bfp 10 dpo! 5dpo I started having pelvic bone pain on amd off. And lower abdomen pressure. Tested 8dpo recieve a bpn. Tried again 10 dpo and got my bfp! We only had sex on the day of my first peak day on the ovulation stick. Hope this helps someone! I feel pelvic pain is a guaranteed sign of pregnancy this early. Found a thread that almost every mother who had it ended up with thier bfp. Good luck to you ladies!!!

Soo Iv been trying to convieve for over a year now and Finally I can say I'm pregnant !! A little advise if anyone needs I found a little weight loss helped , I went back and forth to doctors and they suggested me loosing a little weight (not that big anyway ) but I did take it on board so I started going to gym 3-4 times a week took folic acid and multi vitamin tablets everyday and after doing this for 3 months I'm happy to say I am pregnant 🤗

We have been trying for a year now! And this finally happened today🤗. Balled all morning long!

Finally got there after 11 months of trying.

​

​Symptoms this month were- more acne , tiredness

​

​Bfp day before missed period, just need to get past the next worrying stage!

😊🎂🎉💐

hey guys, good new.. am pregnant

Honeymoon baby! So excited. This app helped us conceive our first month trying :)

Thank you glow for helping me conceive

Thank you Glow for your fabulous ovulation app! Currently 3-4 weeks pregnant with baby number 2, which will follow its big brother, who was also conceived using you! Thank you for helping us to complete our little family :) X

Girls! I have finally learned how my body works and that ovulation does hurt for one day /felt like constipation/

​I followed the Glow ovulation predictions and had sex before the ovulation day and also the day when my stomach was in pain.

​And it happened. Listen to your body. It will happen. We are pregnant again after 6 years /we misscarried twice/

​Good luck to all of you. I pray to god to keep it now for 9 months! Kisses

After 2 years I'm finally pregnant thanks to this app😍😩 I'm still can't believe and I believe in miracles

I miscarried about 2 years ago, and recently for about 6 months my boyfriend and I have been trying to conceive and it's gotten to the point where I really didn't think it was possible, then I started feelings symptoms and thought.. why not take a test? and there it was, positive. All I can do is wish and hope for a happy, healthy pregnancy, and thanks to Glow for helping me accomplish that.

We've been trying to conceive for almost two years now and kind of gave up thinking we might have to have help getting pregnant. Well...I'm pregnant! I've been isong glo to track fertility, if say it works!

im so happy it. took so long

Hey guys I'm not sure what this means. Can someone help me out? Is this a Positive or negative? I really don't know if I'm pregnant. I'm on my ministration as we speak but I do feel like I'm pregnant. I don't know if it's all in my mind. What y'all think?