Success stories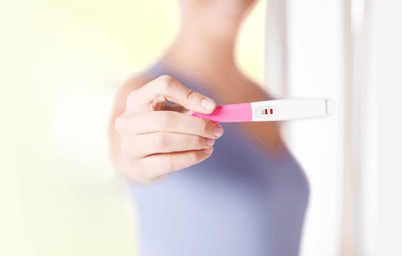 Below are stories shared by the Glow community. We're so grateful to have been there to help along the way!
I have a 4 year old and fell preganant over 2 years ago but miscarried at 12 weeks. We have been through the fertility clinic procedures, had the necessary tests done and have been told no reason why we should be struggling. Having nearly given up hope, I joined this app, purchased some sachets called Proxeed online and some fertility lubrication to try. I held off testing this month for some reason (possibly to avaiod the usual disappointment and was completely shocked to discover that I was in fact 2-3 weeks pregnant. I'm not sure what it was that made a difference last month, but one, or all 3 changes seemed to make the difference. I have been experiencing a lot of pain, but also many strong pregnancy symptoms, so it's now just a waiting game for the 12 week scan to find out if we have a successful pregnancy. It's difficult to get exciting, just in case but trying to remain positive non the less.

Finally got our rainbow!!!! I miss of ovulat d very early this cycle!!! But I am so excited and blessed!!!

Well, after 11 months of trying, then not trying, and trying again I saw my first + today! I thought AF was here on Friday so had given up for the month but then it turned into nothing more than spotting/ implantation bleeding because 3 days later and I'm pregnant! I think I'm still in shock...

I logged in constantly, followed the charts, and we prayed for this to happen. And so it did! This is a good app. And just following the charts with the highest chances of getting pregnant we conceived! Praise God! We're very happy, and super excited!

OMG i am 30 years old finally got my first bfp!!!! i am so excited i was in a previous relationship for 10 years nothing, found out i had pcos and started taking femara ... it help my periods drastically by shortening my bleeding and prolonging my cycle... 2 years in my new relationship and about 6 cycles of femara here i am blessed with my dream come true!!!!!

Been trying since November !

I've been trying to get pregnant since August and now I'm finally pregnant❤❤

its been a long road my husband and I have been trying and trying to get pregnant and nothing happened till now I'm happy to say we did it I'm pregnant

I'm pregnant 😍😍😍😍❤️❤️❤️❤️

Late period + 3 positive pregnancy tests = baby on the way 😍

Hoping after a molar pregnancy this time last year and a miscarriage February this year I'm hoping this is for real and goes well so excited be our 3rd and we've tried and waited for so long and lost 2 & had a operation for a molar pregnancy jut want this to go well . Anyone else about 5weeks with 3rd child ?? If so what u exsperiancing my belly keeps going bloated and getting headaches ligament pains (not bad) and consterpated other than that nothing feel so different to first two pregnancy

Today we got a very faint line but obvious enough for for to believe it's real! My husband and I have really wanted this for quite some time and we are now crying, laughing, planning, trying not to get too excited as first time pregnancy, we miscarried. We pray this is different!! Over the moon, hoping for a darker second line tomorrow!! Thanks for all that shared, your stories have helped me through a lot and taught me we're all in this together ! Thank you!

😇🤗😍

We have been trying for 3 months and we are PREGNANT!!

I was ttc for just about 2 months. I used glow so I could track my most fertile days. Two pregnancy tests with a BFP!