Success stories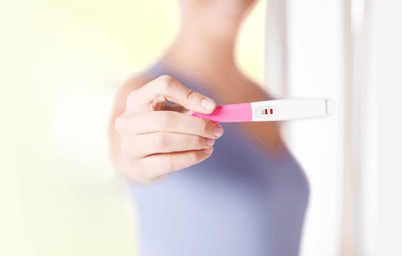 Below are stories shared by the Glow community. We're so grateful to have been there to help along the way!
TTC for 18 months with no joy stopped smoking and started vaping 5 weeks ago now I'm 4 weeks pregnant xxx

After being on the pill for 3 years I had no idea if my cycle was still like clock work or all messed up. With me have a high risk the last time I was pregnant and the trouble my mom went through with me at the age of 30 I wanted to have one more baby before I turned 30. Thanks to this app I got things straight and I'm able to do things the way I wanted.

Well... I think it may have happened! Got two positive tests a few days apart! Now time to tell daddy!

success after7 years

I was trying for a baby for 2 years with no luck. My husband was previously in a relationship for 6 years and they couldn't conceive. And in his family there is a history of this. So we tried for 2 years and no luck! We decided to be referred for ivf and had an appointment in January. We stopped following glow dates etc. And surprise surprise I'm pregnant! I can only thank God for what it a miricle for me. I pray that everyone trying is gifted with such news xx

What is that mean ?

Got pregnant after 8 months!!

I didn't think it would happen so quickly and am actually quite nervous, but I'm due for my period, took the test and got a BFP!! 10-18-17....I haven't told my fiancé yet 😬😶 According to the chart, I'm 4weeks and 4 days! God is amazing and does all things at his time!

3 months off birth control and boom! Baby due June 2018!

This is the second time I have used Glow! Great app! Don't lose faith..it doesn't happen right away ( at least for me it didn't happen right away) but it takes consistency with the dates.

I met my now Husband 4 years ago. We knew we wanted kids eventually just not right away.

​

I got an IUD (Mirena) put in January 2014. After 6 months with my IUD I no longer had AF show up!

​

​After our Wedding in July of this year I had my IUD removed the same month.

​Although it was removed we were just trying to regulate my cycle again incase it took a bit. In September we went to Cancun for our honeymoon. Once we were home we decided it was baby dancing time!!

​I stocked up on HPT, Pre-Seed, Ovulation test, pre-natal vitamins and made sure we took care of ourselves!

​The TWW was Hard!!! I tested starting at 8DPO and swear I was seeing a vvvvvvvfl. As the days went on the line started to appear darker! I took a digital test at 11DPO and got my BFP! Our first cycle trying. I was in shock! Never did I think after our first month TTC.

​I waited for my husband to come home from work and left this on our kitchen counter.

​

How I told my parents...

​June 2018 can't come quick enough! ✨

Super excited and scared. Pregnancy #4 and no children. So this time I will be keeping it a secret from the Mr, until 12 weeks and praying all goes well. pray for us please

Went to the doctor today start testing for infertility and he came back in telling me there's no need that I'm 4 weeks and 4 days along 😊💕💙

Took us six years to get pregnant with our first child who was born September of 2016. We just got married this past September. We started trying for a second child in August thinking that it would take a long time yet again. We were wrong. Three months of barely trying and just pulling the goalie and we're pregnant again. I'm in complete disbelief and terrified and I feel extremely guilty and sad that my one year old won't get to 2 before having a sibling. I'm also insanely excited to have a second child.

So many mixed emotions.

im so excited!!