Success stories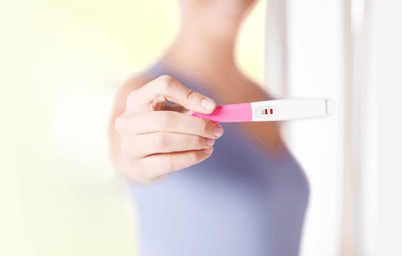 Below are stories shared by the Glow community. We're so grateful to have been there to help along the way!
Finally after months of trying

Our little one is 16 months old and we had been trying since January but stopped in April as we are getting married in March next year so stopped tracking etc. Still kept the app to log my periods and I am on day 57! So got a cheap pregnancy test but didn't think I would be and hey presto both lines were right there and very dark! I'm not sure how far along yet. Good luck everyone sending you all lots of baby dust 😉🤰🏼

On cycle day 36, horrible cramping any scared of getting a negative. No period, finally decided to take it and too my surprise POSITIVE!!! I've been trying for over 2 years and happy to say were finally expecting. Feel like I'm in a dream and don't want to wake up...

After three long years of trying I can finally say we're pregnant!!! After tubal reversal and two IVF cycles the journey has been long but worth it!

I finally did it I'm pregnant with my second baby

I've had my first round of IVF and by the grace of God, am pregnant. Still early, but we are hopeful little one will stick and stay! X

Glow family please thank God with me for his faithfulness after 6 years. Am amazed and overwhelmed

I'm so excited to be pregnant

Finally!! Im pregnant!!

So just now like 15 minutes ago I decided to take a pregnancy test using first response. I didn't have to use the restroom but I've been feeling extra sleepy these last few days and I'm due for my period today but because of the way I had been feeling I thought why not take a test to get doubt out of the way. Instantly I saw the first pink line pop up and seconds later another pink line. Wow I'm in shock because my last pregnancy which was my first ended in a miscarriage a week after I found out I was pregnant. I'm really happy and excited and so many other emotions. I thank God for this blessing❤️ he is truly amazing!

After so long of being told I couldn't have a baby. It finally happened!!!

A big surprise💕My period this months delays 10 days but I didn't pay much attention because it happened last month too. I thought it's because of the prenatal vitamins I took. How insensitive I was! Last night out of curiosity I took the test. I'm a mom now🤰👦👧

I used glow to track my periods and when I would be ovulating. I also used home ovulation tests to help narrow it down to the best day or 2. Well here I am not even 2 months later pregnant! Currently I am 9 weeks and due in January

got the news today!

Me and my husband have been ttc for about 3 and a half years. Last year I started using glow to track my cycle. Well, I took a test this morning and we are 5 weeks PREGNANT!!!! I am so excited but still in shock!