Success stories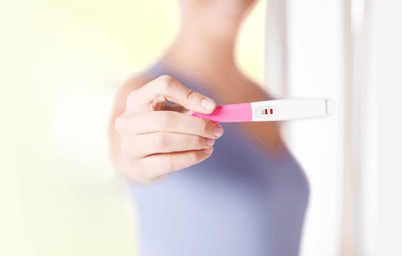 Below are stories shared by the Glow community. We're so grateful to have been there to help along the way!
After 7 years of trying I finally got the answer I have been waiting for. We are beyond excited!!!!!!!

My husband and I started ttc almost 3 years ago, he went away for a year and six months came home and we tried for another 6 months, he went away again for 2 months and came home March 27 2018, and on April 17 2018 I took my first BFP!!!

Soo after a year of getting those disappointing negatives, we finally received 3 positives! Me and my fiancé couldn't be anymore happier!

very good app!! tracked my bbt, intercourses, and periods. It's good to know my conception day. God, please help me good and healthy pregnancy, delivery and child.

Dreams really happening. I'm so excited and scared and praying for a happy healthy family ☺️✨✨✨BabyDust y'all ✨✨✨

Sore breasts, sneezing, cramps, missed period.....were all the signs that told me I was pregnant. I am still in shock, because I never thought it would happen. Since I was fifteen, doctors told me I more than likely had endometriosis. Well, here I am and going to have a baby! It's possible ladies! Don't focus too much on it, have fun, and eventually it will take care of itself! Good luck to all! :)

My husband and I have been trying to get pregnant for 5 years. We just recently started doing fertility tests in December. Today was the day I was supposed to go I. For a hysteroscopy, tubal lavage, and DNC and I found out there I am two weeks pregnant!!! We are so excited!!

Been trying for almost four months now since last year December and every time I got my periods I gave myself hope that maybe next month am from taking the test and it turned positive am super happy right now can't believe. To all ladies out there please have faith. Thank you so much Glow community.

Tested positive today!!

Let me start by saying thanks to Glow because the night i conceived was my highest day of ovalation. My husband and i have been trying for like a year but for some reason he just wanted to baby dance in the morning. So i told him if we don't try to baby dance in the night thats it. So the highest night i was ovalation he decided to baby dance. The next thing i know am pregnant so to all the ladies who's trying keep trying because for me it wasn't easy. Every time i found out someone was pregnant i would just break down. So ladies don't give up and good luck each and everyone of u.

Metformin is our miracle drug! After having Mirena for 5 years and TTC our third child for 6 months, we are finally pregnant!

Got it this morning.. still shocked !

​After so many many sleepless nights (2 years) finally its happening.. thanks to almighty

found out today :) yay

found out we are pregnant on the 11th of this month!

hi everyone, I have been trying to convince since last year August but no luck. But God Almighty just bless me, am 4 weeks pregnant. too am irregular period.